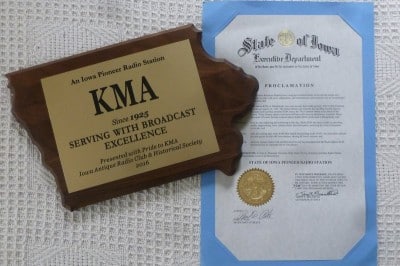 Here is a link to the KMA Award broadcast
Anton and Bob arrived for their visit to KMA around 11:00 am on April 5, 2016. After introducing ourselves we were given a tour of KMA's impressive newly remodeled studios. We gathered around the microphones with Chuck Morris,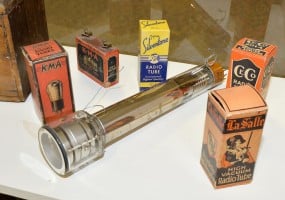 Digital Manager and Ed May Jr., owner and grandson of KMA founder, Earl May, to record about a 9 minute segment for their Friday, April 8th morning broadcast.  Anton and Bob fielded questions from Chuck Morris about the club activities and its members. Chuck and Ed talked about KMA's colorful history sharing some historical high notes. Bob read the IARCHS certificate and presented the recognition plaque to Ed May. After the radio interview we talked for awhile with staff and did a little more touring of the station. Chuck Morris and retired KMA broadcaster, Tom Beavers, then invited us to lunch at a local restaurant called the Sanctuary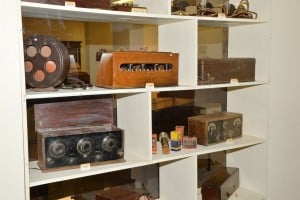 Restaurant. The restaurant is a church converted to an eating establishment evidently popular among the residents of Shenandoah as the place was full. After lunch Tom Beavers gave us the grand tour of the Shenandoah Historical Museum which was opened just for us. We were impressed with the displays and items in the museum. There are quite a few Earl May/KMA installations of interest in the museum including several old radios from the the 1920s and many things relating to the Everly Brothers who were residents of Shenandoah. After the museum tour we returned to the station and said goodby to Chuck Morris and thanked him and Tom for their gracious hospitality. Anton and I then drove back to Osceola where we had met for the carpool to Shenandoah and parted ways for our trip back home. It was a pleasant day for a road trip and Anton and I kept up lively conversation which made the trip very enjoyable.
Bob Elbert, for IARCHS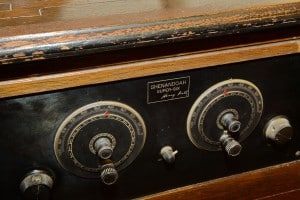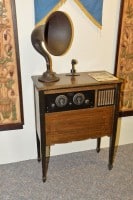 Pictures of a Radio Build in Shenandoah and used to listen to KMA back in the 1920s.