IARCHS Annual Antique Radio Auction
Sneak Preview of just a Few of this years Auction Radios
Click here: 2018 Auction Preview Pictures Page
OR, Look at our last five years of Auctions shown below
and see how nice and huge our Radio auction really is.
2018 Years Auction Details:
The 2018 auction will be on Saturday, April 28, in Cedar Rapids, IA at the Hawkeye Downs Auction arena, with check in on the 26th and 27th for those consigning.  More details will be added as they become available.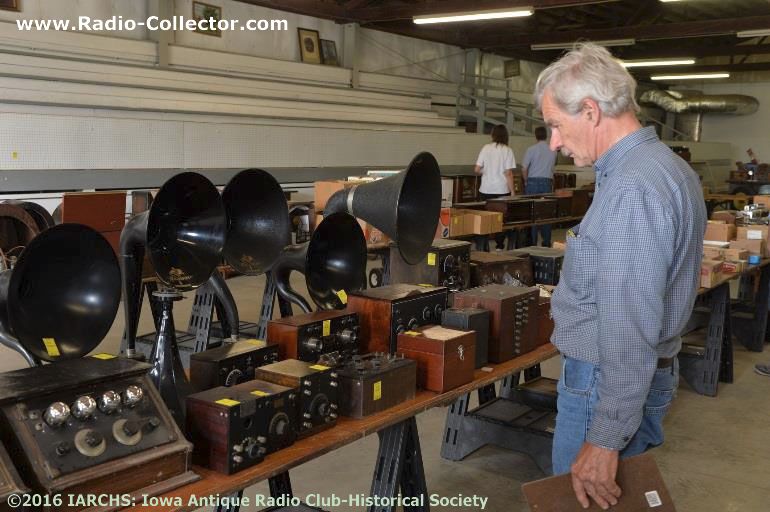 Sponsored by Iowa Antique Radio Club and Historical Society